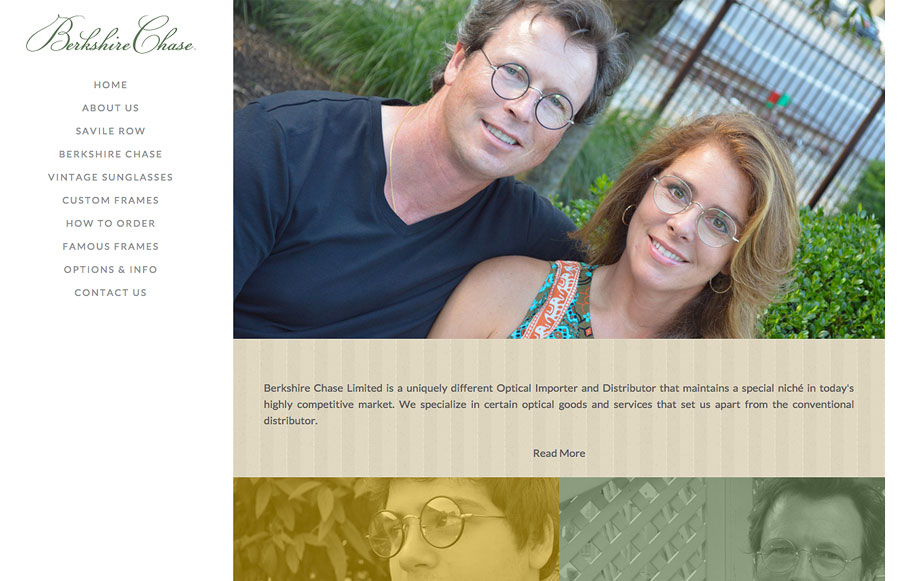 About the Client
Berkshire Chase Limited is a uniquely different optical importer and custom handmade design company that maintains a special niche in today's highly competitive market. We are the US agents for Algha Group Ltd. of London, England specializing in the manufacturing of "Savile Row" 14KT gold-filled frames.
Algha Group Ltd. of London, England has been producing traditional styles of 14KT gold-filled frames since the early 1890s. They are the principle manufacturers of this unique product line.
Berkshire Chase offers a unique custom handmade frame reproduction service that enables our customers to custom design any plastic frame. Any one of the thousands of plastic frame styles currently being shown in today's market can be duplicated or modified. Our custom plastic factory is the single largest manufacturer of handmade reproductions, as well as the largest repair factory in the U.K., and we are the exclusive US agents for them, as well.