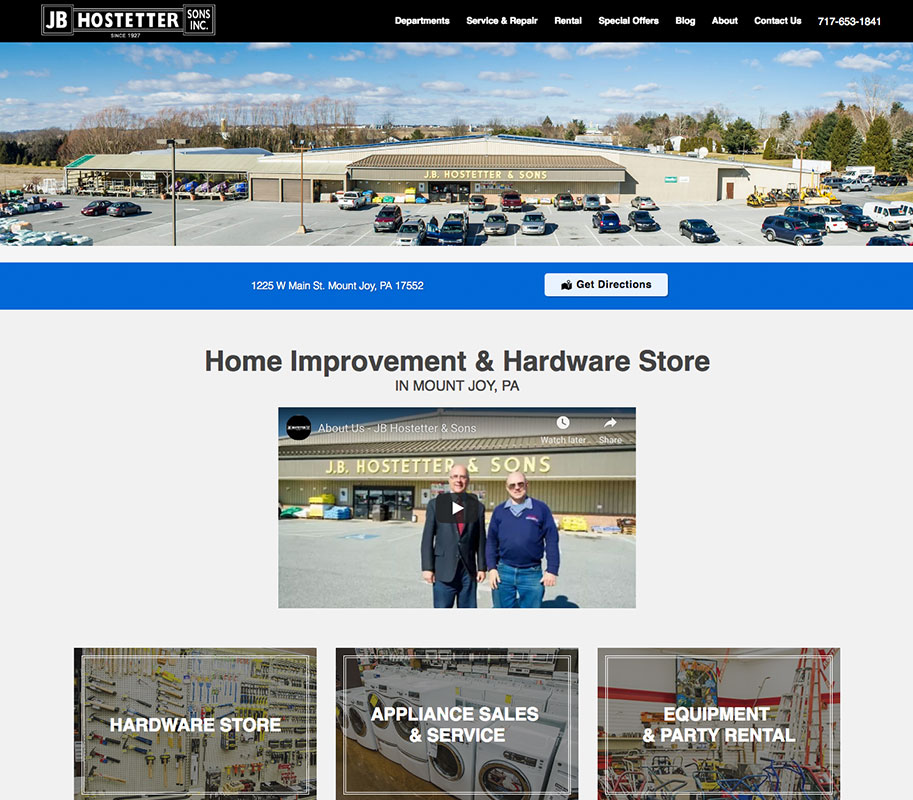 About the Client
Currently, J B Hostetter and Sons features a 64,000 square feet location and employs a staff of close to 70 people. Many of our employees are lifelong residents of the Mount Joy community and have been employed at Hostetter's for a long time.
We are a True Value hardware store that offers major appliances, tools and hardware, plumbing and electrical supplies, housewares, lawn & garden equipment, and more. We offer a True Value paint shop, Just Ask Rentals, and service and parts departments. Many of our customers appreciate the variety of products, free delivery, and service after the sale when deciding where to make purchases of major appliances and lawn and garden equipment. We have service departments to back up almost everything we sell.
We've been through a lot of changes over the years, but one thing that our customers can count on is that we will be here to provide all the products and services they need for their homes and lawns.