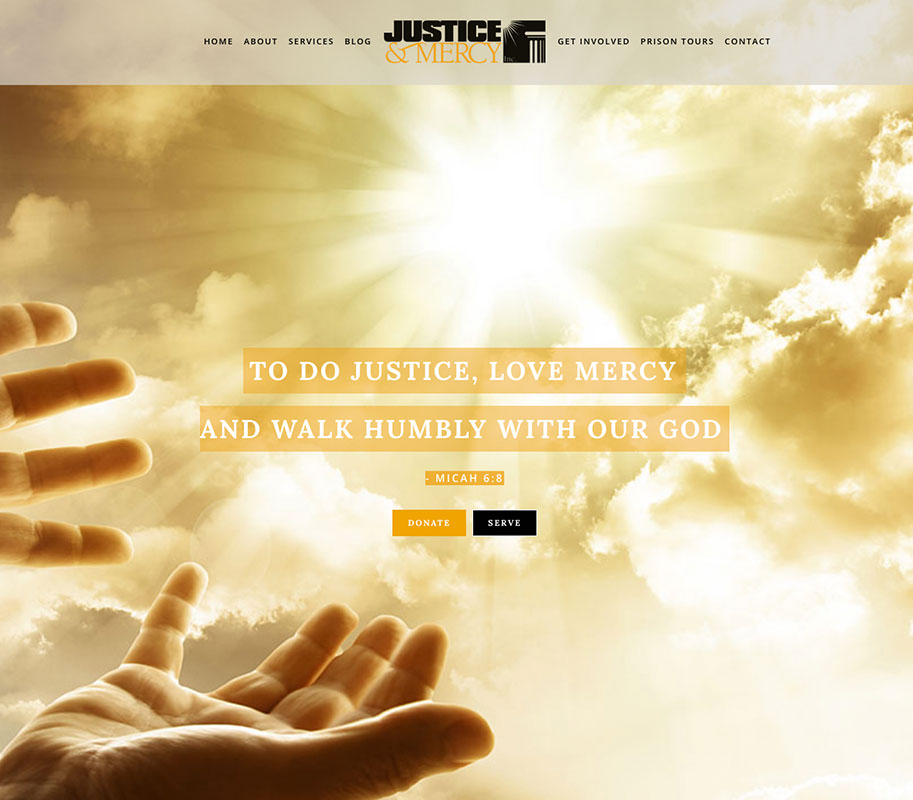 About the Client
Justice & Mercy is a registered nonprofit 501(c)3 organization dedicated to decreasing the effects of crime in our communities, increasing public safety, and ministering to and restoring both crime victims and offenders.
We achieve these goals by educating and informing the public at large, advocating cost-effective and practical reforms within the criminal justice system, and by supporting and encouraging wise public policy.
We also network with and support other criminal justice organizations and encourage church and community outreach efforts by working to increase knowledge and understanding of public policy issues.