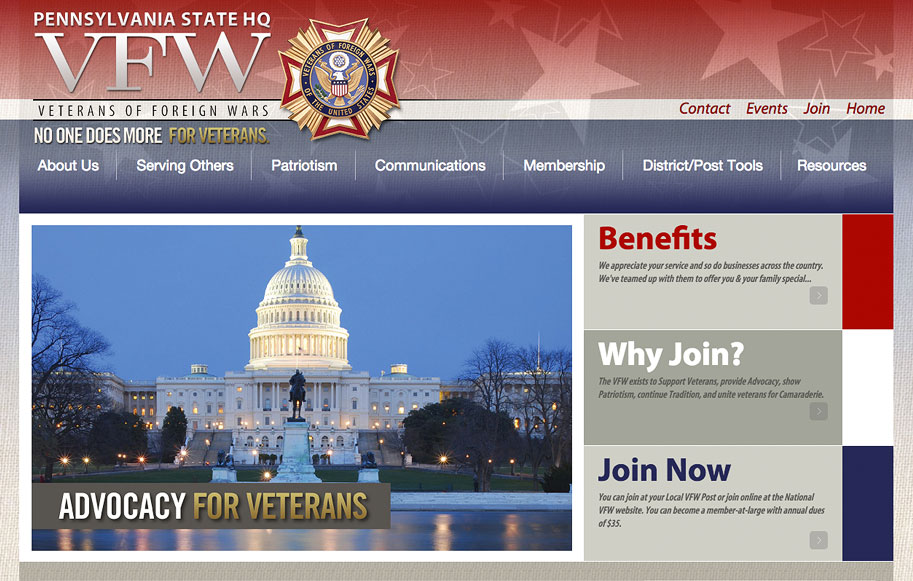 About the Client
The Pennsylvania VFW consists of patriotic men and women who defended America and freedom through overseas combat campaigns, covert special ops and peacekeeping missions. We proudly continue serving our nation through the VFW.
Our common bond and shared respect drive our mission of supporting those who've borne the burden of battle. Our impressive track record of providing veterans with benefits assistance, advocacy on Capitol Hill, transition guidance, employment opportunities, camaraderie and support sends a clear message: NO ONE DOES MORE for Veterans … PERIOD!
So regardless of how you earned your eligibility, we equally value and appreciate your service. You belong here and we care about you like a battle buddy. We welcome your participation and support as we ensure that America keeps its promises to veterans, our troops and their families.